Gunny G: BLOGGIN' BAD!~MAKE AMERICA "AMERICAN"! AGAIN!!!!! (FUBO!) BRING BACK AMERICA's HAT! (THAT BAD ASS DEPLORABLE FEDORA!) ~ $H!T-CAN THE STAIN, STIGMA, STENCH AND SHAME OF "THE PRINCE OF FOOLS"~ AND: "FINALLY," ~ BRING THE "POF" TO JUSTICE!, EXPOSE! AINOs (AMERICANS IN NAME ONLY), AND FLUSH THE SWAMP~POWER-FLUSH! "TWICE!"-("FLOATERS" Y'KNOW!) -POTUS .45 TRUMP COCKED and LOCKED!.....-ONE RIGHTEOUS MAN--IF WE CAN KEEP HIM! ~ Illegitimi non carborundum..!
By Victor Sharpe Friday, October 3, 2014In this most evil world it must be understood that the meek shall indeed inherit the earth; but sadly six feet under.
Until the world is truly made up of a perfect United Nations and not the sham U.N. Temple of Hypocrisy that exists in all its malevolence in New York City, men and women of good will must look to their own safety.
The same applies to nation states and, in today's frightening world, it applies in particular to the embattled and increasingly besieged and friendless State of Israel. In the vortex of evil that exists in the Middle East, Muslims are busy killing Christians, Yazidis, and when they can, Jews.
The very angels in heaven must weep at what mankind has wrought in what once was considered the cradle of civilization.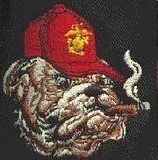 View original post 584 more words